Update and Fix Your Google Chrome™ Right Now
Now More Than Ever, Google Focuses Primarily on Security
By Click&Clean - Friday, 10 April, 2020. Three days ago, Google released the first major update to its popular Chrome web browser for Windows, Mac, and Linux, after they decided to delay the launch of Chrome 81 to increase security and privacy during the COVID-19 pandemic.
Check your search quality

Show results for Click&Clean …
A new Chrome 81 version is now being promoted to the Stable channel and comes with more than 30 security vulnerability fixes from Google's internal security team and various external researchers.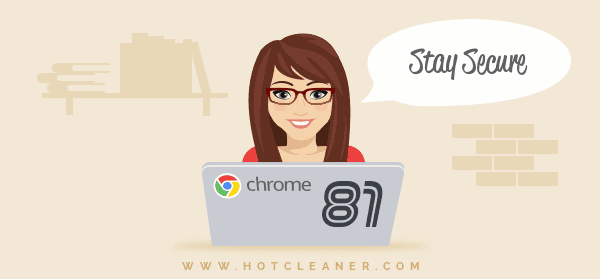 Four of the security issues are classified as critical-severity severity bugs, such as "memory corruption" and "use-after-free," which could allow an remote attacker to inflict memory errors to compromise a vulnerable system and arbitrarily execute malicious code if a user visits a malicious website.
Fourteen more vulnerabilities were considered as medium-risk bugs that could be used by cybercriminals to bypass security restrictions, compromise vulnerable systems, and gain access to potentially sensitive information. So, upgrading to the latest version of Chrome is highly recommended.
Chrome 81 Added a Tab Groups Feature
Chrome 81 introduces a few new features and changes. One useful feature is Tab Groups, which can help users organize and split open pages. To enable it, just type chrome://flags/#tab-groups into the Chrome URL bar, select Enabled, from the drop-down list next to the flag name and click Relaunch now.

Tab groups are visually organized by color, with a gray dot at the left by default. To create a group of tabs, just right-click on a tab and select "Add to Existing Group" or "Add to New Group." To remove any tab from the existing group, right-click on it and select "Remove from group."