The Latest Chrome 77 Stable Version
By Click&Clean - Wednesday, 18 September 2019. Today, Google released Chrome 77.0.3865.90 to the Stable channel, and started rolling it out to all Windows, Mac and Linux users.
Check your search quality

Show results for Click&Clean …
The Chrome 77 release covers various improvements and fixes multiple security vulnerabilities, including 2 critical bug, 12 high-risk severity issues, 17 medium-risk vulnerabilities, and 10 low-risk flaws that could be exploited by attackers to execute arbitrary code, bypass security restrictions, obtain personal information, spoof user interface, and even disable extensions.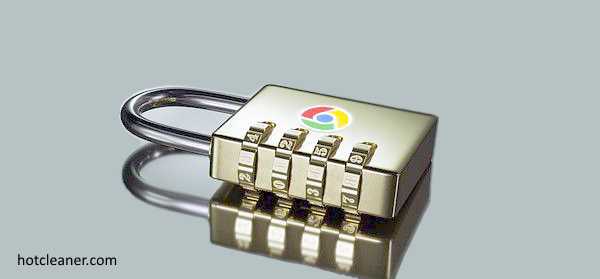 Check for Updates Now …
One of the most important fixes addresses a critical use-after-free vulnerability in the media component that could be exploited by malicious users to execute arbitrary code. More details about this release, including a list of security fixes and rewards, can be found on the Chromium blog.
It's extremely important that you update your Chrome browser to the latest stable version as soon as possible to minimize the risk of your online security and privacy.
What's New In Google Chrome 77
If you are installing Chrome 77 for the first time on your computer or creating a new user account in the browser, then you will see a new Welcome Page.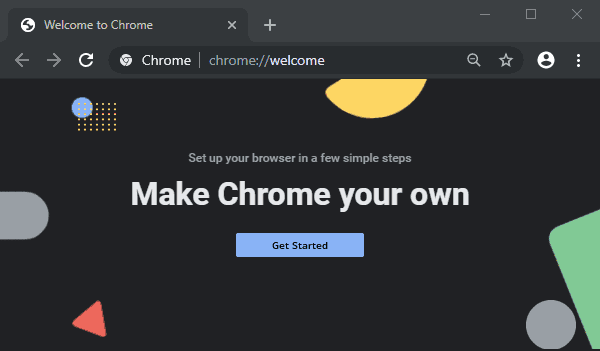 This page allows new users to customize the New Tab page background image and their shortcuts. You can also access a new Welcome Page at any time by simply copy and paste chrome://welcome into Chrome's address bar, and press Enter.
Another addition to Google Chrome 77 is the ability to directly send a link between your devices. When you are signed in to Chrome with the same Google Account on different devices, just right-click on a page, link, or tab, you want to send and select one of the devices from the "Send to your devices" menu.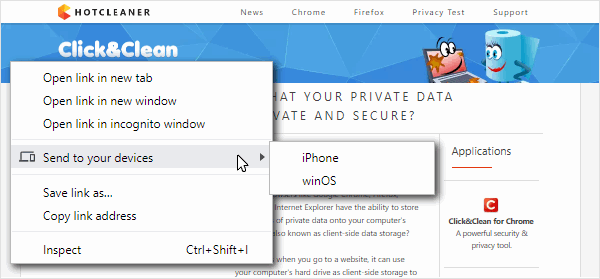 After that, you will see a notification on the other device to load the link.