Stay safe and secure
By Click&Clean - Tuesday, 12 June 2018 - Last Update: December 17, 2019. Dear All: Your privacy and Internet safety are our most important goals. We are always striving to keep Click&Clean up to date with feature enhancements, security updates, code optimization, performance improvements, and fixes. Millions of people like you, trust and use Click&Clean every day. Keeping this trust is incredibly important to us. Please see the below article on why it is important to keep your browser up to date and why is important to clear your browsing history.
Check your search quality

Show results for Click&Clean …
Why you should update Google Chrome regularly
There are many reasons you should update your web browser, but the most important reason to keep Chrome up to date is for your own Internet privacy and security. When you are browsing the web, you can be subject to many different sorts of security threats: viruses, spyware, phishing sites, identity theft, and other sorts of malware.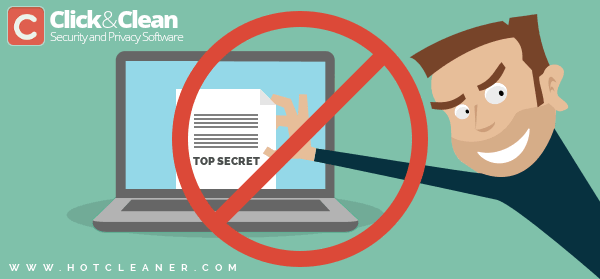 Each new Chrome browser update contains many new improvements, optimizations, fixes, and security updates to combat any threats. When the update comes out, Google Chrome should automatically update itself, but for some reasons like disabled automatic updates or just never restart your browser may prevent it from doing so. Therefore, we have created the "Browser Update Scanner" tool to help everyone quickly and easily update their Chrome web browser. In Click&Clean Chrome Edition, we have added a new critical notifications mechanism that informs you when a new version of Chrome is available and allows you update your web browser immediately. It saves your valuable time and helps you stay safe and secure online.
Why you should always clear your browsing history
Every time you use the Internet, your web browser automatically saves a record of the sites you visit in your browser history. This helps the pages you visit frequently load faster by loading the files from your hard disk drive, but it can clog your computer's disk space and slow down your browser's performance. The size of your history file will grow as you browse the Web, so it's a good idea to regularly clean your disk space by clearing your Internet history and footprints. Another reason to delete your browsing history is that someone other than you will use your computer or malware and spyware that has access to your browser history, will be able to use your information for illicit or illegal activities for their own self-serving purposes. This is why we recommend that you always delete your browsing history. With Click&Clean for Chrome, you can do it in a simple and more effective way. Real-time notifications inform you when your privacy could be at risk and what actions you can take to protect your privacy online.
A few final words and thoughts...
Updating your browser and clearing your browsing history are two simple steps to keep yourself safe while browsing. We want you to stay safe and secure online, no matter where your online experience takes you.
Unfortunately, some people write negative reviews, spreading false information and frankly spamming the comments section on the Chrome Web Store, such as "you don't need to update your browser," "you don't need to clear your browsing history," "notifications are very annoying," etc. Of course, we understand that there are as many opinions as there are people. As long as it's constructive, we accept any criticism! But ask yourself a question. Why do they want you to surf the Internet with an outdated, vulnerable web browser? Why don't they want you to delete your browser history? The answer is obvious.