The Number One Cleaner for Google Chrome™
By Click&Clean - Tuesday, August 28, 2018. Hello, dear friends! We all know that clearing one's browsing history is one of the important steps in safeguarding one's own privacy and security. Like all other modern web browsers, Google Chrome allows you to manually clear your browsing history, but that's not the easiest and most convenient option for all users: With the Click&Clean Chrome Edition, you can do it simply and effectively.
Check your search quality

Show results for Click&Clean …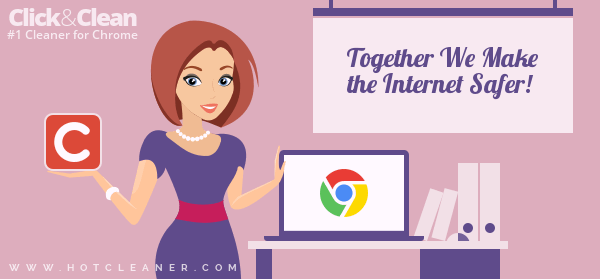 Quick, Simple and Effective Cleaning
Click&Clean is the #1 Cleaner App for Google Chrome that lets you delete your browsing history with a single click! It's slick design, awesome usability, and very user-friendly interface give you more control over the clearing of data from the web browser.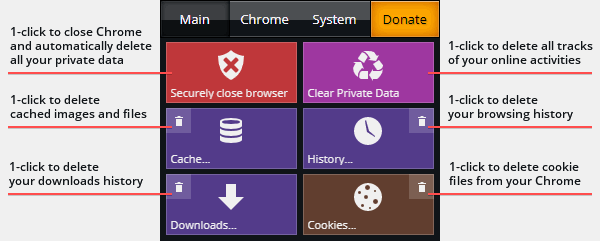 Just select the Click&Clean icon in the Chrome toolbar, and the Click&Clean drop-down menu will appear. You can clear all your private data according to your selected settings, or you can delete only certain browsing data, for instance, "Browsing History," "Download History," "Cache," "Cookies," etc. In addition, you have the opportunity to export and save your browsing history before you delete it.
Hear From Users Just Like Yourself
"Great app! does exactly what it says it will do. I love it and It is the best claner by far! And thats the free version. I would definitely recommend Click&Clean to everyone using Chrome. This app is fantastic! thanks Click&Clean!"
- Yvonne

"Very good and useful app. I like it very much and have used already for a long time"
- Robert

"First of all, it is free and secondly it is so easy to use. I am very glad i added the extension."
- Carol

"This Product is Amazing. It speeds up my system and I feel fortunate to have found this Application."
- Ronald

"I've been using click&clean for some time now it works great and is fast it updates easy and i love that you can download a copy of your history before deleting"
- Tanya

"The best I have seen in this world. I like the fast speed with which it performs its duty. Great job!"
- Thozamile

"As noted by other most dependable and easy to use. Best privacy app for chrome."
- Edwin