How Do I Stop Spam and Dangerous Emails on Gmail?
By Click&Clean - Wednesday, April 29, 2020. In the modern world, we use email for various purposes every day. Spam in email is one of its most acute problems, especially now, when scammers try to make the most of the COVID-19 outbreak by sending hundreds of thousands of phishing and malicious emails.
Check your search quality

Show results for Click&Clean …
Sometimes you unsubscribe from a junk mail list, but the next day the number of messages in your mailbox has doubled, and the worst part is that you often don't know how you got on that list at all. Fortunately, we have some clever Gmail tricks that you may not have tried yet, but which can help you reduce the flow of spam messages.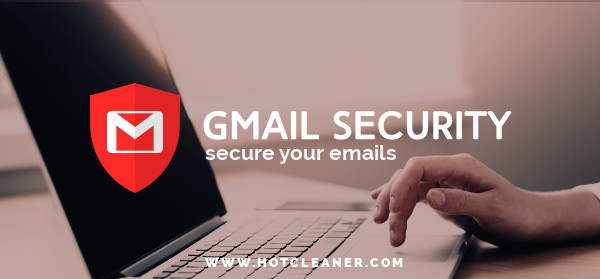 Create Multiple Aliases of Your Current Gmail Address
When websites ask you to register by email in order to continue browsing their content, insert periods (.) and/or add plus signs (+) anywhere into your normal Gmail address before the "@" character.

For instance, if your current Gmail address is username@gmail.com, you can modify your email address to
username+unwanted@gmail.com, us.er.na.me@gmail.com, user.name+facebook@gmail.com, or use any combination of these characters and words.

Websites will identify each address as a different one, but since Gmail ignores dots and plus signs in its email addresses, all of the above aliases exactly match your current Gmail address. Thus, all messages from these aliases will arrive in your main username@gmail.com inbox.
Create Customized Filters to Control Incoming Emails
The next important step is to configure the Gmail filters so that they automatically delete or put in a specific folder all emails that come to one of your alias addresses.

1. Sign in to your Gmail account (in this example, we use username@gmail.com) and click the dropdown arrow inside the search box at the top of the page.

2. Enter your alias address (for example username+unwanted@gmail.com) into the To field and click Create filter.

3. Select Skip the Inbox (Archive it), then click Apply the label and create a new label unwanted if you want to move all messages sent to that alias to this specific folder, or just select Delete it if you don't want any emails to come to this address. After that, click Create filter, and you're done.

Of course, you can easily create a filter for existing emails: just select any message, then click the three vertical dots in the upper-right corner of the message, select Filter messages like this, and create a filter.

Having done these steps, you can register multiple accounts on one website without using multiple Gmail accounts; you can easily delete, block, or organize messages into folders by using Gmail filters; if you want, you can provide a modified email address for signing up to sites, and so on.