Google Chrome 78 Stable Release
By Click&Clean - Thursday, 24 October 2019. Two days ago, Google moved Chrome 78 to the Stable desktop channel, and it is now available for upgrade or download for users of Windows, macOS, and Linux.
Check your search quality

Show results for Click&Clean …
The latest Chrome 78.0.3904.70 version introduces new improvements, default and experimental features, as well as plenty of security updates, including 5 flaws that are rated high-risk severity issues, 16 considered medium-risk bugs, and 18 assessed as low-risk vulnerabilities.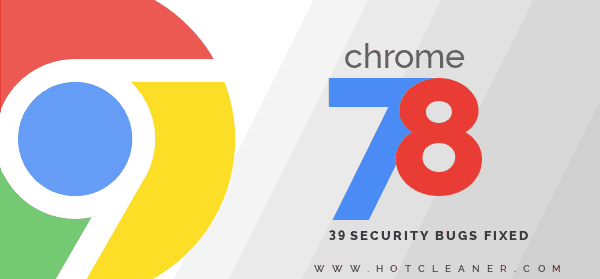 The security vulnerabilities addressed in Chrome 78 include use-after-free vulnerability in the media component, buffer overflow, URL spoof in navigation, URL bar spoofing, extension permission bypass, CSP bypass, file download protection bypass, file storage disclosure, and so on. A complete list of all changes is available in the Chrome changelog file.
Changes, and What's New in Google Chrome 78
One of the first things you'll probably notice when using Chrome 78 for the first time are the Tab Hover Cards. When you hover over any tab, it will show the page title and the site homepage URL.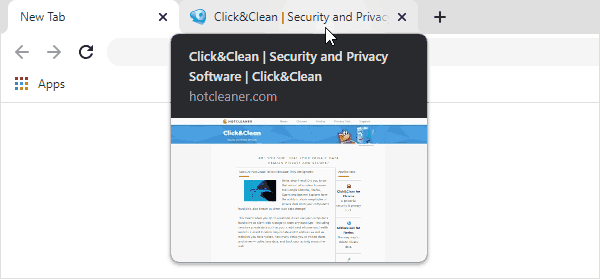 This new feature is designed to make it easier to identify tabs when you have multiple tabs open. You can also enable the "Tab Hover Card Images" flag, which will add a thumbnail image of the webpage to the Tab Hover Cards. Just copy and paste chrome://flags/#tab-hover-card-images into the Chrome URL bar, select Enabled next to the flag name, and click Relaunch now.
In Chrome 78, when you right-click on any tab, you'll no longer see some context-menu options, such as "New tab," "Close other tabs," "Reopen closed tab," and "Bookmark all tabs." Google has removed these options in order to reduce the amount of unnecessary items.
Privacy & Security Manual
Don't Forget to
Contribute ❤
, Like & Share!
The number one
History Eraser
app -
Click&Clean
,
Safe and Secure Browsing!