Google Chrome 80 is Now Stable, Ready for Upgrade
By Click&Clean - Thursday, February 6, 2020. A few days ago, Google released the first major update in 2020 for its very popular Chrome web browser, which is now available for upgrade on all major platforms such as Windows, macOS, Linux, etc.
Check your search quality

Show results for Click&Clean …
Most importantly, this version comes with a total of 62 security fixes, including for 10 high-risk bugs, 17 assessed as medium-risk flaws, and 10 issues that are rated low-risk vulnerabilities.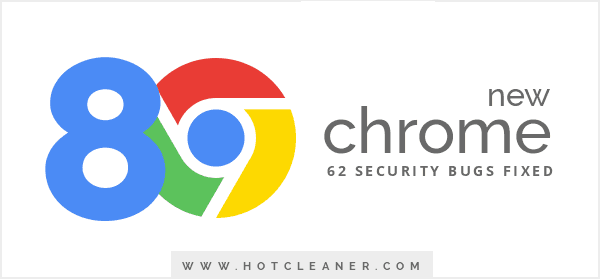 These security fixes prevent cybercriminals from bypassing certain security restrictions in Google Chrome, prevent scammers from into installing malicious browser extensions on computers, prevent remote attackers from executing arbitrary code on the system if a user visits a specially crafted malicious web page, and much more.
What does this mean for us? It means the Google Chrome team did a really good job. So, if you haven't updated to Chrome 80, you need to do it immediately by clicking the button below.
Apart from the security fixes and improvements, Google Chrome 80 comes with some major changes. One such change is the improved control and protection of cookie files in the browser using the SameSite cookie attribute.
The new Chrome version adds support for SVG images in favicons, which should help websites and applications reduce the overall size of resources.
Chrome 80 allows users to link to a specific portion of content on a website. When you click on such a link, the browser will highlight the fragment of text and scrolls it into view. Perhaps such links to text fragments will make content links more interesting.
Starting with Chrome 80, Google is phasing out FTP (File Transfer Protocol) support, so users are advised to install a native FTP client.