Google Chrome 87 is Now Stable, Available for Update
By Click&Clean - Tuesday, November 17, 2020. Following the release of version 86 for all supported operating systems for desktop and mobile devices, the next release of the popular Chrome browser version 87 is released today. Chrome 87 includes security and performance updates, a new PDF viewer user interface, and new webcam control capabilities.
Check Your Webcam

Private and Secure Test …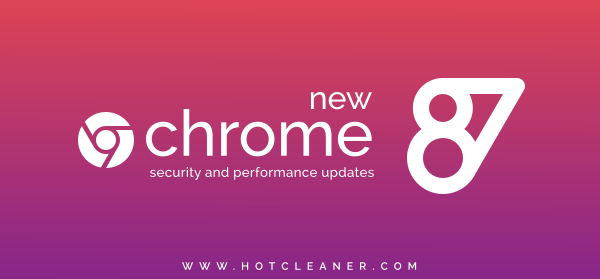 If you haven't updated to Chrome 87, don't wait and immediately update your Chrome web browser to the latest stable version by clicking the button below.
Security and Privacy Fixes
As usual, the Chrome 87 release also includes numerous fixes for security and privacy vulnerabilities. These fixes addressed 16 high-risk vulnerabilities, 15 medium-severity flaws, and 2 bugs that were highlighted as low-risk vulnerabilities.
Some of these security flaws could allow cyber criminals to gain unauthorized access to the user's personal data, bypass implemented security measures, execute arbitrary code, cause a browser to crash, or compromise a vulnerable system and take control of it.
Performance Updates
Google planned to add tab throttling to Chrome 85, then to Chrome 86, and now it's finally included in Chrome 87. With tab throttling feature, Chrome 87 will reduce power consumption of background tabs by throttling them to a maximum of 1% of CPU usage, and also limiting tabs "wake up" to once per minute while in the background.
New Webcam Control Features
In this year of 2020, when most of people are forced to work from home, video conferencing has become very important, so Chrome 87 introduces some improved camera tools.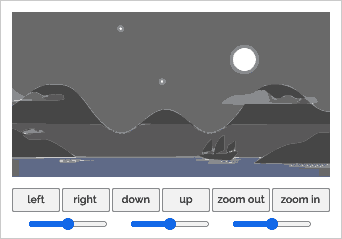 Improved Webcam Tools
If you're using a webcam that supports zoom, tilt, and pan, you can get these controls in Chrome 87 if you grant permission to use these features for the website.
New PDF Viewer UI
One of the most significant visual changes in Chrome 87 is the new PDF viewer. You can now preview each page and navigate through them more easily from the sidebar. The menu now has a new option for side-by-side viewing, and zoom buttons appear at the top of the screen with a rotate button and a "Fit to Page" option.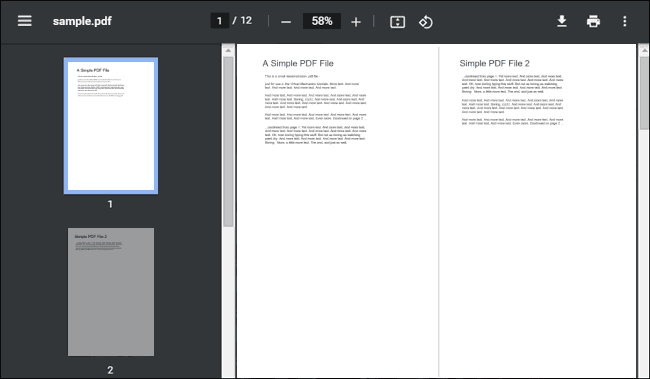 Revamped PDF Viewer
If for some reason you don't see this new user interface in Chrome, you can enable it with a flag: copy and paste chrome://flags/#pdf-viewer-update to the Chrome URL bar, then select Enabled, from the drop-down list next to the flag name and click Relaunch now.