Chrome 89 With Enhanced User Security
By Click&Clean - Wednesday, March 24, 2021. In early March, Google released a major update in version 89 of its Chrome web browser for Windows, Mac, and Linux users, followed by two more minor updates that fixed more than 50 different security bugs that affected previous versions of the browser.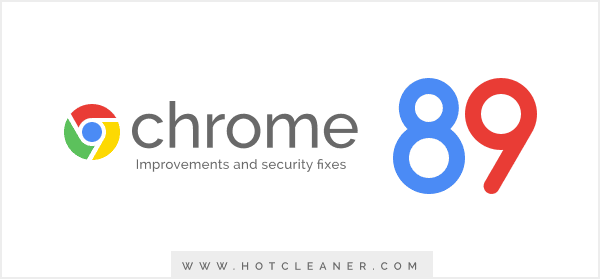 If you're still using an outdated version of the Chrome browser, don't risk your security—update your Chrome browser to the latest stable and safe version 89 by clicking the button below.
Chrome 89 Patches and Fixes
The Chrome 89 update patches 2 critical security flaws, 15 high-severity issues, 21 medium-risk bugs, and 13 flaws that were identified as low-severity vulnerabilities.
Google has fixed two critical zero-day security bugs that are actively being exploited in the wild and identified them as CVE-2021-21193 and CVE-2021-21166. Successful exploitation of these flaws can lead to arbitrary code execution on computers with vulnerable versions of Chrome.
Other security vulnerabilities that have been flagged by Google as high- and medium-risk bugs could allow attackers to gain unauthorized access to a user's sensitive information, execute arbitrary code, cause a browser to crash, spoof web page content, bypass implemented security measures, or compromise a vulnerable system and take control of it.
Performance Update
Starting with Chrome 89, the browser provides significant memory savings on Windows PCs, using up to 22% less memory, which improves power consumption and overall responsiveness.
Tab Search Feature
The new Tab Search feature, launched on Chrome OS in December of last year, is now available in Chrome browser for desktop. Сlick the dropdown icon in the top-right corner to get a list of all the tabs you have open in Chrome. If the dropdown icon does not appear in your browser, enable chrome://flags/#enable-tab-search to get it now.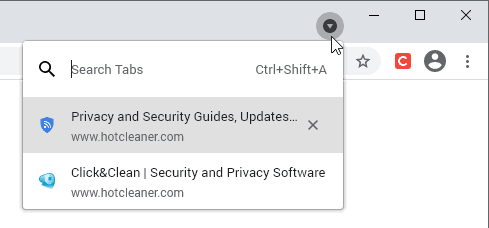 Chrome Tab Search Feature
Live Caption
Another new Chrome feature for Windows users is Live Caption (this will also be available on Mac and Linux in the near future), which is designed to automatically generate real-time captions for video and audio content on most websites. To start using this feature, go to chrome://settings/accessibility, simply toggle the slider for Live Caption on, and then head over to any site with video or audio streams in the English language. The Live Caption overlay will be displayed automatically.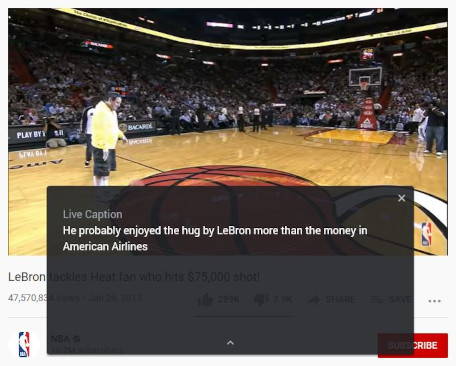 Chrome Live Caption
Reading list
A simple Reading list is another new feature in Chrome 89 that can be accessed by clicking the Bookmark icon and choosing "Add to reading list" next to the "Add bookmark" option. After that, the "Reading list" folder will appear in the Bookmarks bar. Pages added to the Reading list will be organized into "Unread" and "Pages you've read." If you want to save something you've found on the web for later reading, this feature will come in handy.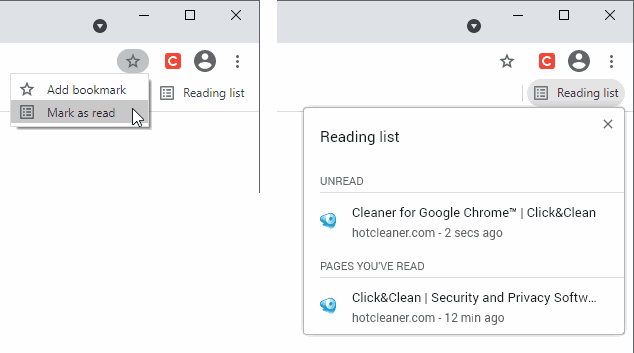 Chrome Reading List
Other new features and APIs are also available in Chrome 89, such as Trust Tokens, User-Agent Client Hints, Web NFC, WebHID, Schemeful Same-Site, Web Share API, Serial API, etc.