How Does Location Services Work?
By Click&Clean - Wednesday, May 20, 2020. Google offers many useful services that use your location data in one way or another to provide you with useful information, such as recommendations for nearby shops or restaurants, custom routes and directions on a map, sharing your location with friends, etc.
Check your search quality

Show results for Click&Clean …
But not many people know that their smartphone quite often tracks and records its location history, and can also shares it with third-party apps. Try checking your location history and setting up Location Services correctly to reduce privacy risks by following these simple steps.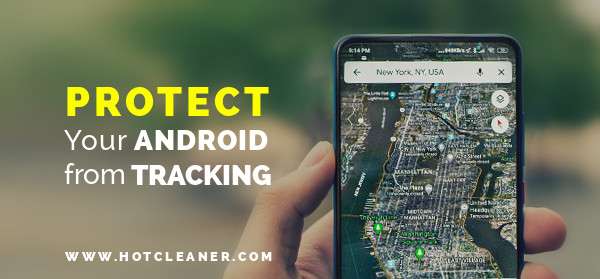 Manage Your Location Settings on Android
1. Manage, Delete, or Pause Location History
Launch the Google Maps app and tap the Account icon → Your Timeline. You'll see the timeline with detailed info about the places you've visited.
Then, to manage your history, tap More (three vertical dots) → Settings and privacy. You can select options to clear a range of or all location history or to set up automatic deletion. Here you can also turn off the Web & App Activity and Location History options to stop location tracking.
For more convenience, you can do these steps on your laptop or a desktop computer by using a web browser and going to Google Maps Timeline and Activity controls.
2. Control Which Apps Access Your Location
Open your Android phone's Settings app → search for "Permissions" → in the search results, tap App permissions. Review the list of apps, and turn off location tracking service if you think this is unnecessary for any of them.
3. Disable Location Services
If you want to completely stop the use of Location Services features by your Android OS and apps, you can search in the Settings app for "Location" and then turn it off, or you can do the same thing more quickly by just swiping down from the top of the screen to open the Quick Settings tray, then finding the Location icon from the icons list and toggling Location Off.
Now that you know how to manage your location settings to protect your privacy on your Android phone, find out what actions you can take to stop location tracking on your iPhone and iPad.