Click&Clean v7.6 for Google Chrome™
Wednesday, June 1, 2011

The new Click&Clean version 7.6.0.0 has been released!
Today, it is more important than ever to safeguard people's online and offline privacy. Serving business and home users, we are eager to provide a unique and innovative private data cleaning tool. The #1 Private Data Cleaner for anyone that wants to
protect his/her privacy
and financial activities while browsing or shopping online.
Click&Clean v7.6 Release Notes
Improved support for multiple Chrome Profiles
Improved Google Chrome private /browsing data cleaning
Added the new Import /Export options feature New!
Added New Anti-Malware Database (by BitDefender Labs)
Compatibility with the latest Chrome Dev v.13.0.772.0
Updated version checker New!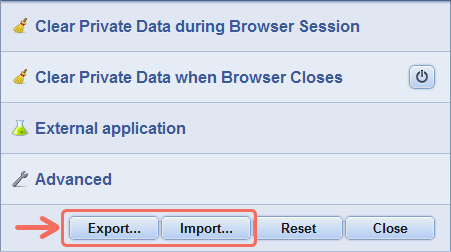 Update to the latest version of Click&Clean: Update Checker
If you have any suggestions on how we can make your experience with Click&Clean even more worthwhile, please feel free to contact us by filing out our suggestion box below.