Private Data Cleaner

for Firefox Web Browser
Click&Clean is a Firefox extension, which helps you remove your internet history and enhance your security and privacy within seconds. It allows you perform a 1-click cleanup while you browsing or delete your private data when you exit Firefox. As an advanced security feature, it also includes the ability to auto-run any external Cleaner, so that you can get even more powerful and secure cleaning solution.
The Core Features

and Options
Instant cleaning and easy access. You can delete your internet history with just 1-click on Click&Clean icon in the Firefox toolbar. The Click&Clean menu lets you quickly access the preferences and additional features, such as Privacy Test; Incognito (Private Browsing); Permissions Manager; Cache Viewer; Cookies; Close All Tabs; Close Other Tabs etc.

User friendly interface that can be easily used by novice and skilled PC users alike. The preferences are separated into several well-organized sections described below:

Clear Private Data - at this section you can adjust the default cleaning settings, such as Clear Browsing Data; Clear Browsing Data when Firefox closes; Ask me before cleaning private data; Time to display prompt.

Also, you may access additional cleaning options. Click on "Clear Now" button, then select time range to clear and choose what type of private data should be removed: Browsing & Download history - Form & Search history - Cookies - Cache - Active Logins - Offline Website Data - Site Preferences.

External Application - in this section you may define an external application or batch script that will be launched immediately after the default cleaning complete. For example, you can use any cleanup tool like Bleach Bit, Computer Janitor etc.
Computer Janitor (Ubuntu Linux)
Command:

/usr/bin/gksudo

Arguments:

computer-janitor-gtk
WiseDiskCleaner (Windows)
Command:

C:\Program Files\...\ WiseDiskCleaner.exe

Arguments:

-a -p
Additional Features: Remove Flash cookies LSOs - Close all Tabs & Windows before cleaning - Do not close the latest active tab.
Download and Install Click&Clean

for Mozilla Firefox™
Unfortunately, in 2018 Mozilla just removed all Firefox non-sandboxed add-ons from the official add-ons website. But, you still can download and install Click&Clean for Firefox from our website. By downloading and installing Click&Clean, you agree to our privacy policy.
Version: Click&Clean v4.1 for Firefox v.52 and below
Extension ID: clickclean @ hotcleaner.com
Released: March 6, 2013
License: Freeware
OS: Windows 10 / 8.1 / 7 / Vista / XP
Mac OS X / Linux (Ubuntu, CentOS, …)
Fiefox version: v.52 and below
UI language: English, German, Russian
You can install Click&Clean to Mozilla Firefox™ v52 and below or any legacy Gecko based browsers by completing the following steps:

1. Download the add-on package as XPI file. 100% safe, scanned by Virus Total.
100% Safe, Clean and Free, No Hidden Things!
2. For security reasons, you can check downloaded file size and hash. File size: 96KB / 98763 bytes,
hash - SHA256: 1e0f07fc8690379632b9c5f9426538035922386d00d7054e15f58820c1666a80
3. Open Firefox and go to about:addons page, then drag and drop the downloaded xpi file onto the list of currently installed addons. Click on Install button and restart your Firefox when prompted to finalize the installation.
4. After installation you will see the Click&Clean button in the Firefox toolbar next to the address bar, so you can start using it right away.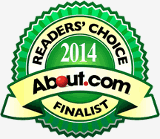 Click&Clean is a finalist for Best Privacy and Security add-on of 2014!
Each of us can contribute to make Click&Clean better for everyone …
Securely via PayPal
Media Reviews
Cnet
If you're a Firefox user, and a fan of CCleaner, we highly recommend this free add-on for easy access.
- Cnet
Screenshots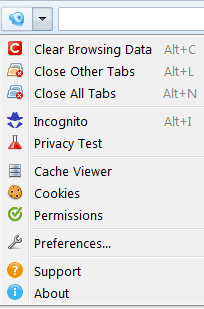 View All Screenshots
.
Help & Support
If you have any suggestions, questions or comments about Click&Clean please use our
support form
.
Related Apps
Click&Clean for Google Chrome™
The #1 browsing data cleaner for Google Chrome™ web browser.
Cleaner for Chrome
.
Click&Clean for Microsoft Edge™
The best browsing data cleaner for MS Edge™ web browser.
Cleaner for Edge
.
History Eraser
The fast, free and powerful history eraser. Deletes browsing history in a second or two.
History Eraser
.
Cookies App
A powerful and easy-to-use
Cookie Editor
.
Popular
Protect Your Privacy On Facebook
How to check and remove apps with access to your Facebook account.
Security Checkup
.
Protect Yourself From Phishing
What are phishing scams? How to protect yourself from
phishing …
.
Protect Your Smartphone From Spying
How to secure your smartphone and your personal data. Seven steps to stop and prevent
phone spying
.
Test
Test your search quality. Show results for Click&Clean.