How Secure Is Online Banking?
By Click&Clean - Monday, July 12, 2021. Every year, more and more people access their bank accounts online or through smartphones and other mobile devices. Especially over the past year, online and mobile banking increased because many people simply did not have the opportunity to come to the bank physically.
Online or mobile banking gives you control over your financial life and makes managing your finances easy and convenient. However, like everything else on the Internet, digital banking has security risks. As a result, the number of cybercrimes involving the theft of personal and financial information grows every year as well.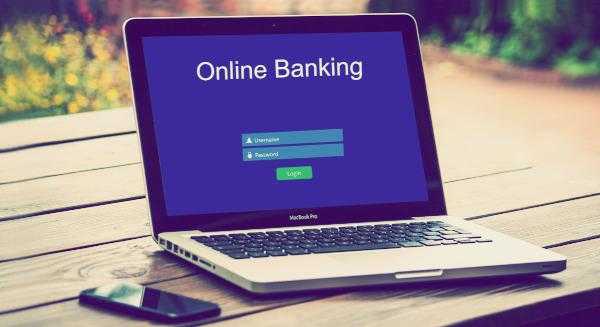 Of course, banks do not stand still regarding the issue. They introduce and apply new measures to protect their customers' banking data. Since most banking transactions are now done via computers, tablets, and mobile phones, it's important that these digital services are secure. But how does your bank's online privacy and cybersecurity measure up?
Here are some criteria by which you can determine how much a bank cares about its customers, their data protection, and cybersecurity:
1. Offers to use two-factor or multi-factor authentication.
2. Uses HTTPS and strong encryption.
3. Requires additional checks when editing account information, or setting up a new payee.
4. Doesn't allow logging in from multiple web browsers or computers at the same time.
5. Doesn't allow clicking back and forth in the web browser during an active session.
6. Logs you out after five minutes of inactivity.
7. Good customer service that drives customer loyalty.
The last point may not be about security, but it is actually just as much about your safety. Here's an example: Since Spanish banks started applying a law preventing money laundering, thousands of Spanish bank accounts, mostly owned by non residents, have been blocked or frozen, even without prior notice in many cases.
Many individuals from the US, the UK, and other countries who are not residents but have bank accounts in Spain have been affected. In most cases, it is practically impossible to contact the banks to provide information that they are reliable customers. There are no answers to the emails, and calls are either not answered or received by representatives who do not speak English. Also, due to restrictions, many can't travel and go to the banks to solve the problem.
What could be the problem? Incompetence of bank employees, a lack of desire for an individual approach to each customer, or something else that we do not know? All this looks like a fight not with cybercrime, but with their own customers.
Not so long ago, one of our colleagues faced the same situation at the local branch of Deutsche Bank in Gran Canaria. First, they asked for documents, which he sent. After two weeks, nothing happened, so he emailed them again. He waited another week and then emailed again, but there was no response from the bank. In the end, his account was closed for no reason. It may seem like an isolated case, but as it turns out, many non residents have complained about their accounts being closed for no reason, poor customer support, unanswered emails, and difficulties in obtaining support by phone.
Besides the seven points above, we also recommend that you familiarize yourself with the customers' opinions about the bank you are interested in on the Trustpilot website. You can also check a list of the best online banks, which is updated periodically.
Your security depends on what cybersecurity measures your bank provides and how much the bank really cares about you. Never forget, though, that the security of your banking data also depends a lot on how you take care of your cybersecurity. Learn about security measures you can take on your own to protect your banking information.