How Can You Protect Your Online Banking Information?
By Click&Clean - Sunday, July 25, 2021. Cybercriminals are constantly inventing new ways to get hold of your money. In the previous article, we explained that your security depends on what cybersecurity measures your bank provides and the criteria you can use to determine how secure your online and mobile banking is.
But no matter what cybersecurity measures your bank uses, if you yourself do not care about your privacy and security on the Internet, then any measures to protect your data can come to naught. Therefore, you should understand that the security of your banking personal data largely depends on you under any circumstances.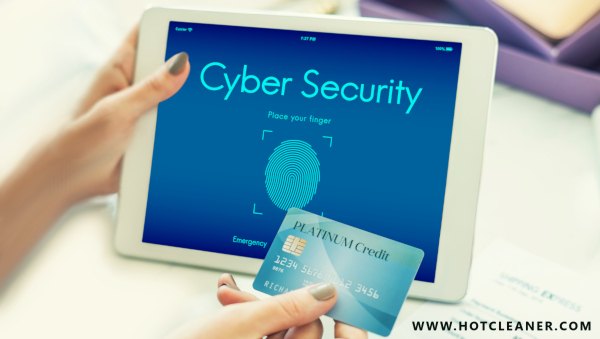 For this reason, there are a number of security measures you can and should take on your own to keep your online banking personal data secure.
Keep All Devices, Apps, and Web Browsers Up to Date
Developers often find critical and high-risk security flaws and vulnerabilities in their software. Most software updates automatically to fix these problems, but for various reasons, this does not always happen. So it's important to make sure that your computer, mobile device, web browser, apps, and extensions are protected with the latest security updates before logging in to your bank account online.
Clear Browsing Data
Delete your browsing history, cookies, and cache files before logging in to online banking and after logging out. This way, no one will be able to access your banking personal data. With the Click&Clean app for Edge, Chrome, and other Cromium-based web browsers, you can do it simply and effectively.
Use a Secure Network
Avoid accessing your bank account using a public computer, free public Wi-Fi, or an unsecured wireless network. On your home wireless network, turn on the security settings on your router so that no one else can access it.
Use mobile data on your smartphone or set up your smartphone as a personal Wi-Fi hotspot with a strong password for other devices without mobile data if you are accessing your bank account outside of your home.
Create Strong and Unique Passwords
Choose a strong and secure password that is not easy for others to guess. Easy-to-remember nonsensical phrases can provide you with the best combination of security and memorability.
Be Careful When Using Apps and Extensions
Extensions and apps can embed scripts on almost any website or page, including an online banking page. To avoid the risk of leaking your banking personal data, be careful of what apps and extensions you allow to access your online and mobile banking details. On smartphones, make sure you're using your bank's official app.
Be Wary of Phishing Scams
Be skeptical, take your time, and be cautious when you receive unwanted phone calls, emails, letters, and text messages. Don't access your online bank through an email or a link. Instead, type in the address of your bank's website yourself.
If you receive an email, text message, or any other type of message that looks like it came from your bank telling you to log in to your online bank account and update your information, call your bank's customer service department to verify that it's legitimate.
If you get a phone call from your bank or anyone else asking for your banking personal data, hang up and then call the organization through a phone number you trust.
Scan Your Statements
Check your bank account and credit card statements regularly for suspicious transactions. Review your transactions and make sure they match what you spent. This will help you minimize any damage if your bank account gets compromised. If you notice anything suspicious, call your bank immediately.
Final Thoughts on Banking Online Safely
The steps outlined here will help you secure your online and mobile banking personal data. However, you must remember to take other basic security measures:
Use a password to lock your computer and smartphone; never share your pin or login details, especially by email; never leave your computer unattended while you are still logged in; log out of your online banking after completing transactions; and don't put your email address, phone number, or date of birth, on social media sites like Twitter or Facebook.