Protect Your Personal Information
By Click&Clean - Friday, 10 May 2019 - Updated: January 10, 2023. Microsoft provides a variety of products and services, such as Outlook, Office, Skype, OneDrive, Windows, Bing, Microsoft Store, Xbox Live, etc., which allow you to perform your tasks, provide easy access to all things, and work best when they are connected to your Microsoft account.
Check your search quality

Show results for Click&Clean …
Like many other companies, Microsoft also allows a wide range of third-party (non-Microsoft) apps and services to use your account with a simple "Sign in with Microsoft" option. On the one hand, this can improve your browsing experience, but on the other hand, it can create security issues when those applications have access to your personal information.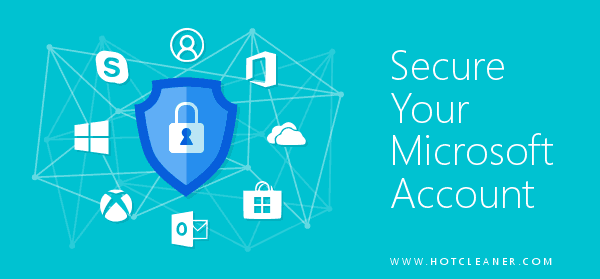 We all remember how many serious breaches of privacy and security occurred over the past year, such as Google's personal data leak, which was severe enough that the company even decided to close its social service, or the Facebook-Cambridge Analytica scandal.
So, protecting the privacy and security of your accounts (Google, Facebook, LinkedIn, Twitter, etc.) is one of the most important priorities in order not to put yourself at risk of being compromised.
Today, you'll learn how to improve the privacy of your Microsoft account by revoking third-party apps and services, access to your personal information, such as your email address, name, contacts, gender, display picture, and friends.
How to Remove Access to Your Microsoft Account
1. Click the button below to go directly to the Apps and Services that you've granted access to your Microsoft account.
2. Sign in to your Microsoft account, if you're not logged in already.
3. Click the Edit link next to the app or service to find out what permissions it has to access your account.

4. Click the Remove these permissions button for applications that you have stopped using, or for services that have broad access to your private data without an adequate reason.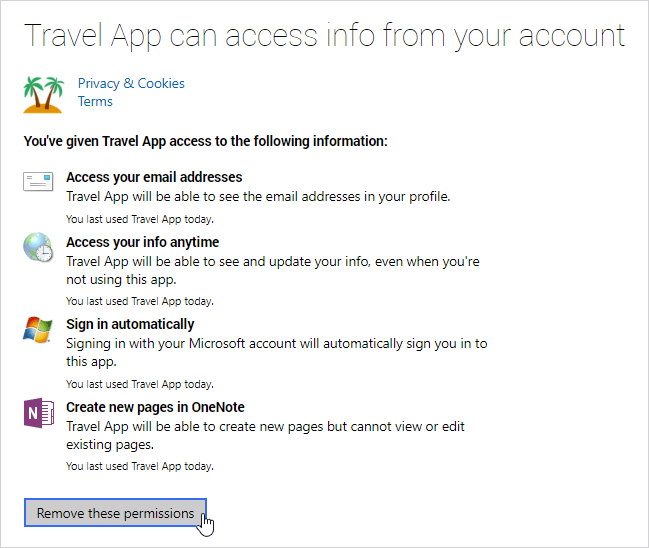 After you complete all these steps, the apps or services will no longer have access to your personal information until you again grant them access. Therefore, we recommend that, for your own privacy and security, you periodically check the list of apps and services that have access to your Microsoft account.