7 Tips to Help You Shop Smartly and Safely
By Click&Clean - Friday, November 27, 2020. November is the first and one of the busiest months of the shopping season. Every year, fraudsters and scammers try to use Black Friday, Cyber Monday, and other holiday sales events as a way to trick people out of money. Therefore, during this period, the number of cyber attacks increases significantly.
Check Your Webcam

Private and Secure Test …
Cybercriminals go the extra mile to create fake websites, social profiles, emails, links, apps, and more when it comes to extorting money from people. To help you stay safe and keep one step ahead of fraudsters, we've compiled seven tips to help you shop smartly and safely during Black Friday and the holiday sales.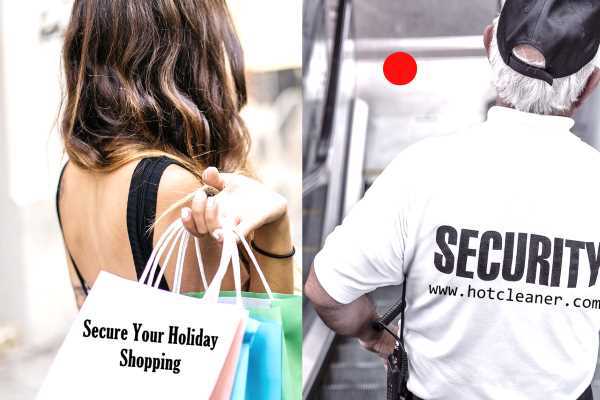 Ensure Your Browser Is Up to Date
Using outdated versions of your browser could make your data vulnerable. Security breaches in previous versions can make it easier for cybercriminals to access any of your personal information and use it for criminal purposes. Check your browser for the latest available updates.
Beware Of Fake Sites
Website spoofing is probably the most popular fraud method utilized by cybercriminals trying to trick shoppers into falling for Black Friday and Cyber Monday scams. A fraudulent website may look almost identical to the real site, so you should double-check the brand names used in web addresses, as well as logos associated with retailers.
Visit Only Secure Websites
When you visit a website, you should check if there is a padlock symbol in the top left-hand corner of the address bar to make sure the webpage is safe. This padlock indicates that the website is encrypted and secured with an SSL certificate. However, this system is not completely foolproof, and your personal data could be stolen by the site itself, if it's a fake website. Therefore, it is very important to be vigilant.
Use Strong Passwords
Always use strong passwords for individual online accounts, and update them regularly. A great way to create a strong and easy-to-remember password is to use a passphrase. A passphrase is a sentence, similar to a string of words, that is easy for you to remember but difficult for others to crack. Learn how make your passwords more secure.
Beware Of Phishing Emails
Phishing is one of the most popular methods used by scammers on Black Friday and Cyber Monday. If you've noticed a great deal in an email, do not follow the link provided to avoid the risk of being redirected to a phishing website. Just type the link to the site manually in your browser's URL bar. Learn how to detect and avoid phishing scams.
Avoid Deals That Are Too Good to be True
Fraudsters and scammers know that shoppers will scour the Internet for the biggest sales, and they take advantage of this by promoting many fake deals. Beware of any emails, social media posts, or pop-up offers that promise incredibly low prices. If you find that the price of an expensive branded product has plummeted and your instinct tells you that it looks too good to be true, then chances are you are right.
Clean Up Your Browser's History
By default, modern browsers can automatically remember and save your personal data, such as credit card numbers, addresses, passwords, browsing history, cookies, etc. If you accidentally visit a fraudulent website, scammers can access your browsing data and use your credentials for their own selfish purposes. So, clearing your browsing data after shopping will help you stay safe and secure online.