Chrome 97: Security Fixes, Enhancements, and New Features
By Click&Clean - Monday, January 10, 2022. Nearly two months after the Chrome 96 release, Google has released the first major update in 2022 for its Chrome web browser, which is now available for upgrade on all major platforms, including Windows, macOS, Linux, Chrome OS, Android, and iOS.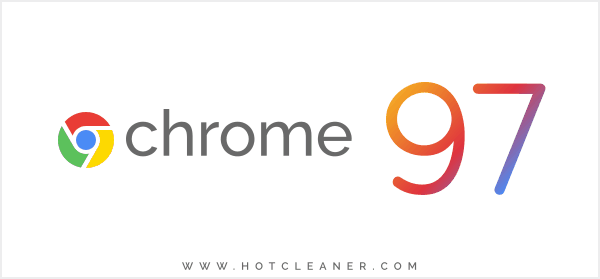 Chrome will automatically install the update over time to all devices when it becomes available. But to protect yourself from cybersecurity attacks and other data breach threats, it is recommended that you update your Chrome web browser to the latest stable version 97 as soon as possible.
Important Security Fixes
Google Chrome version 97 comes with a total of 37 security fixes, including for one critical flaw, 15 high-severity bugs, six medium-risk issues, and three bugs that are rated low-risk vulnerabilities.
Here's a short summary of the high-risk security fixes in Chrome 97:
Use-after-free bug in the Storage, Screen Capture, File Manager API, Autofill, PDF, SwiftShader, and Sign-in components—this vulnerability could have devastating consequences ranging from valid data corruption to the execution of malicious code on a compromised vulnerable system.

Inappropriate implementation in Autofill, Blink, Navigation, and Compositing—this vulnerability allows a remote cyber-attacker to gain access to the user's sensitive information when the user visits a specially crafted malicious web page.

Heap buffer overflow in Media streams API, Bookmarks, and ANGLE—this vulnerability often leads to security errors that allow cyberattackers to cause arbitrary code execution and even a system crash.
The Keyboard Map API
For better international keyboard support, Google Chrome 97 launches with a new Keyboard MAP API. This new API makes it easier for websites to determine which keyboard layout you're using.
New Look of Progressive Web Apps (PWAs)
Starting with Chrome 97, Progressive Web Apps now look more native, with the ability to use the top bar of the app for items like navigation buttons, search bars, and colors.
High Dynamic Range (HDR) Support for CSS
This new feature in Chrome 97 allows web developers to determine if a user's screen supports HDR content and to enable HDR content without affecting the experience for those who do not have HDR displays.
Customizable Zoom Levels on Mobile Devices
Chrome 97 for mobile includes enhancements that allow users to set the zoom level of a website that the web browser will remember the next time they visit the website. This option has been available in the desktop version of Google Chrome for years, and now it's available on mobile devices as well.
You can enable the feature with the following Chrome flag: chrome:flags#enable-accessibility-page-zoom Once enabled, you can adjust the zoom by tapping the padlock icon to the left of the URL bar, then selecting "Zoom" and adjusting it to make the content more readable and pleasing to the eye.