Browsing Data Cleaner

for Microsoft Edge™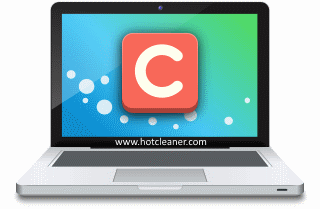 Click&Clean is an extension for a new generation

Microsoft Edge™ browser which lets you delete your browsing history, typed URLs, cache, cookies and other junk files, with just one click!

It's free and effective tool to protect your privacy and your private data, speed up your browsing and boost your productivity.

The Click&Clean extension is one of the top-rated extensions that is trusted by millions of users around the world. So, what are you waiting for? Add Click&Clean to Microsoft Edge™ and cleanup all the trash that's slow down your Web browsing.
Check Your Webcam

Private and Secure Test …
100% Clean, Safe and Free, No Hidden Things!
Fast and Effective Cleaning

Click&Clean
Click&Clean provides you with an extremely efficient way to keep your computer secure and clean. You can use simple one-click cleaning when necessary, or a fully automated cleaning to save your valuable time. Preset cleaning modes allow beginners to clean up their browser in seconds, but also with easy access to advanced features for power users.
Safe and Private Browsing

Click&Clean
Websites can track your behavior online through your browsing history, cookies, cache, etc., that are stored in your browser. Malicious software, if it gets access to your browsing data, will be able to use your data for their own selfish purposes. Click&Clean removes all your online tracks, so any browsing on the Internet remains safe, private and anonymous.
Speed up your Microsoft Edge™

with Click&Clean
The browser saves the records of the sites you visited on your hard drive to help the pages load faster the next time you visit. But after some time this can clog the disk space of your computer and slow down the browser. Click&Clean helps you secure and speed up your browser to its initial fast performance by removing junk files and browsing history.
Download and Install Click&Clean

for Microsoft Edge™
Click&Clean is a free browsing history cleaner tested and approved by the qualified team of the Microsoft Edge™ Addons Store. It's 100% clean, no spyware, no malware! By downloading and installing Click&Clean, you agree to our Privacy Policy.
100% Clean, Safe and Free, No Hidden Things!
Version: Click&Clean for Microsoft Edge™ 9.7.0.0
Extension ID: dacknjoogbepndbemlmljdobinliojbk
Released: January 11, 2020
License: Freeware
OS: Windows 10 / 8.1
Windows Server 2012R2 / 2016 / 2019
Mac OS X (Yosemite 10.12) and later
Browser version: Microsoft Edge™ 78+
UI language: Dansk, Deutsch, English, Español, Français,
Italiano,日本語, 한국어, Nederlands, Polski,
Português (Brasil), Русский, Svenska,
Türkçe, 中文 (简体), 中文 (繁體)
Check Your Webcam

Private and Secure Test …
We always appreciate your feedback, useful features suggestions and constructive criticism to improve the overall quality of the Click&Clean and related services.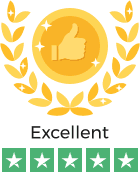 Click&Clean is rated 4.8 out of 5 based on 63,862 Chrome Web Store reviews.
Media Reviews
MakeUseOf
We at MakeUseOf highly recommend Click&Clean extension and know it will add value to your browser and computer experience, as well as help you be safer.
- MakeUseOf
Getting Started
A quick start guide covers how you can quickly get started using Click&Clean to protect your privacy and security online.
Adjust Settings
.
Screenshots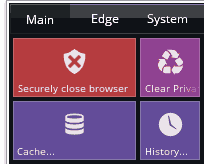 View All Screenshots
.
Contribute
Click&Clean is an absolutely free extension for everyone. If you can make a donation of any amount it would be extremely appreciated!
♡ Contributors
YOU ARE AWESOME!
Related Apps
Click&Clean for Google Chrome™
The #1 browsing data cleaner for Google Chrome™ web browser.
Cleaner for Chrome
.
Click&Clean for Firefox
The easy way to delete your browsing history and private data on
Cleaner for Firefox
.
History Eraser
The fast, free and powerful history eraser. Deletes browsing history in a second or two.
History Eraser
.
Popular
Save Browsing History
How to export and save your browsing history before you delete it.
Manage your browsing history
.
Microsoft Account Security
How to prevent third-party apps from accessing your Microsoft account.
Protect Your Account
.
Webcam Protection
5 security tips to protect yourself against webcam hackers.
Secure Your Webcam
.
Public Wi-Fi Safety Tips
How to protect yourself while using free public Wi-Fi networks.
Protect your network …
.
Test
Test your search quality. Show results for Click&Clean.