4 Hot Tips for Staying

Safe On The Web
The following four easy tips will help you to stay safe online:

1. Install latest OS and browser updates.

2. Alwayd use strong passwords and a password manager.

3. Scan your computer for viruses and malware.

4. Clear all tracks of your online activities.
Click&Clean

4 Hot Tips
The video below clearly demonstrates the four hot tips on how to stay safe on the web using Click&Clean extension for Google Chrome™ web browser.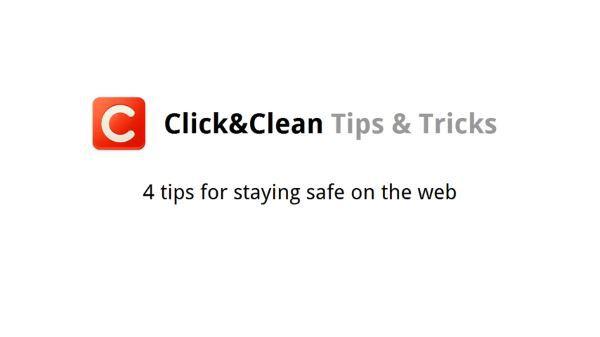 Subscribe to our YouTube channel. If you have any suggestions or questions, please feel free to contact us. Safe and Secure Browsing!
Related Apps
Click&Clean for Google Chrome™
The #1 browsing data cleaner for Google Chrome™ web browser.
Cleaner for Chrome
.
Click&Clean for Microsoft Edge™
The best browsing data cleaner for MS Edge™ web browser.
Cleaner for Edge
.
Popular
Protect Your Privacy On Facebook
How to check and remove apps with access to your Facebook account.
Security Checkup
.
Protect Yourself From Phishing
What are phishing scams? How to protect yourself from
phishing …
.
Test
Test your search quality. Show results for Click&Clean.