View screenshots of History Eraser extension for Google Chrome™ and Chromium based browsers, download and share them with your followers, place on your own website or blog without modification.
History Eraser - Toolbar Button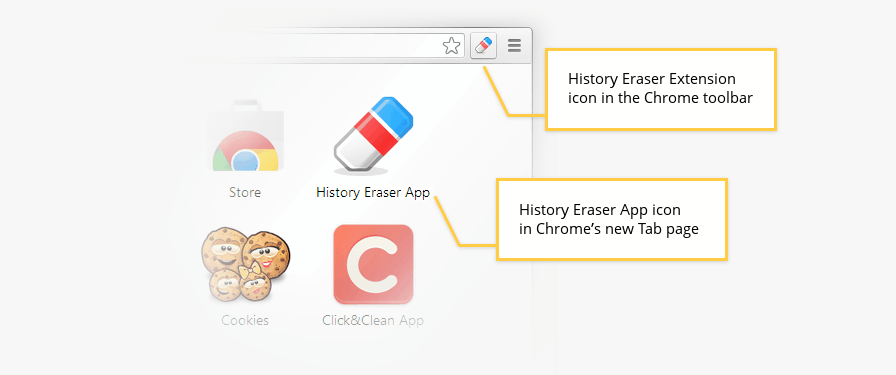 History Eraser - Preferences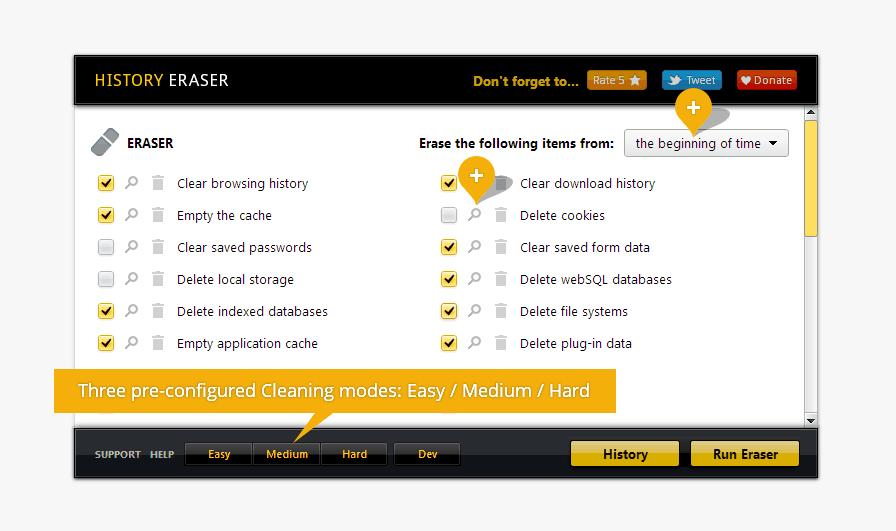 History Eraser - Advanced Options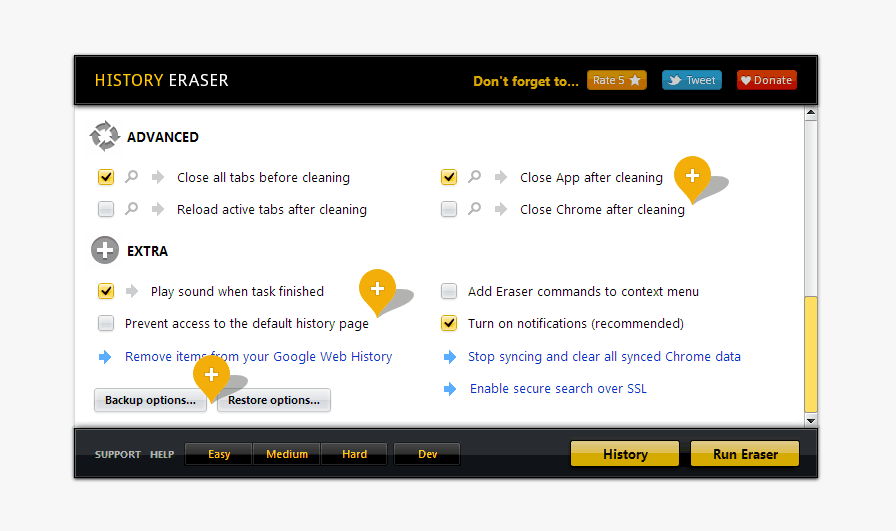 Related Apps
---
History Eraser
The fast & effective tool to erase your browsing history. Get
History Eraser
.
Cookies App
A powerful and easy-to-use
Cookie Editor
.
Click&Clean for Microsoft Edge™
The best private data cleaner for Microsoft Edge™ web browser.
Cleaner for Edge
.
Popular
---
Stop Spying on Your Account
Stop spying on your Google Account and prevent third-party apps from accessing your Google account.
Security Checkup
.
Protect Your Privacy On Facebook™
How to check and remove apps with access to your
Facebook account
.
How to Update Google Chrome™ on Your Mobile
Even with the auto-update feature turned on, your Google Chrome™ browser may not be updated!
Update Your Chrome
.
Tips for Creating Secure Passwords
How to make your password more secure? Tips for creating secure and easy-to-remember
passwords
.
G-Test
---
Test your search quality. Show results for Click&Clean.
History Eraser - Delete Browsing History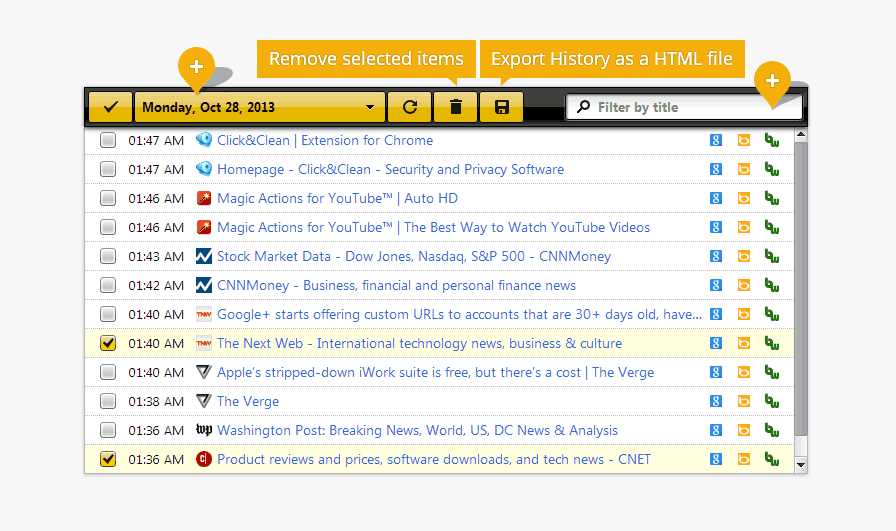 History Eraser - Context Menu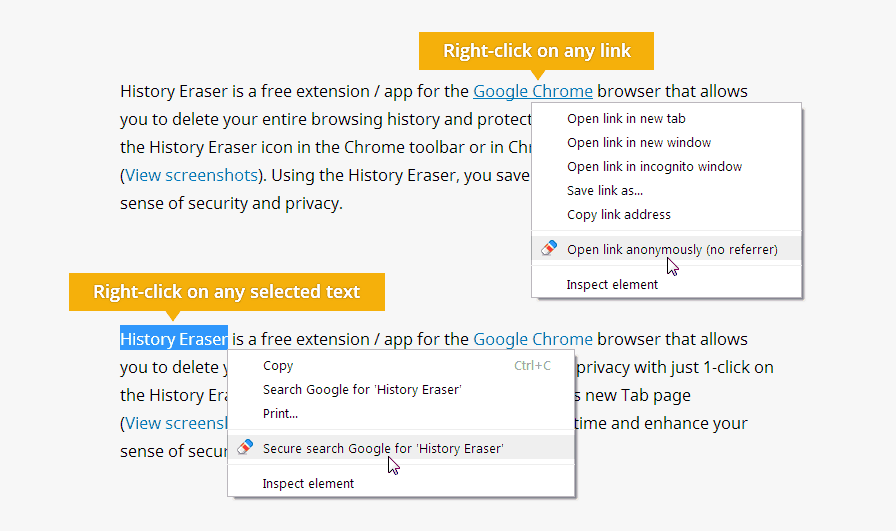 Want to see History Eraser in action? You can add it to your Google Chrome™, Opera or any Chromium based web browser right now. And yes, it's 100% free!
Do you have any questions related to History Earser extension? Please do not hesitate to contact us!